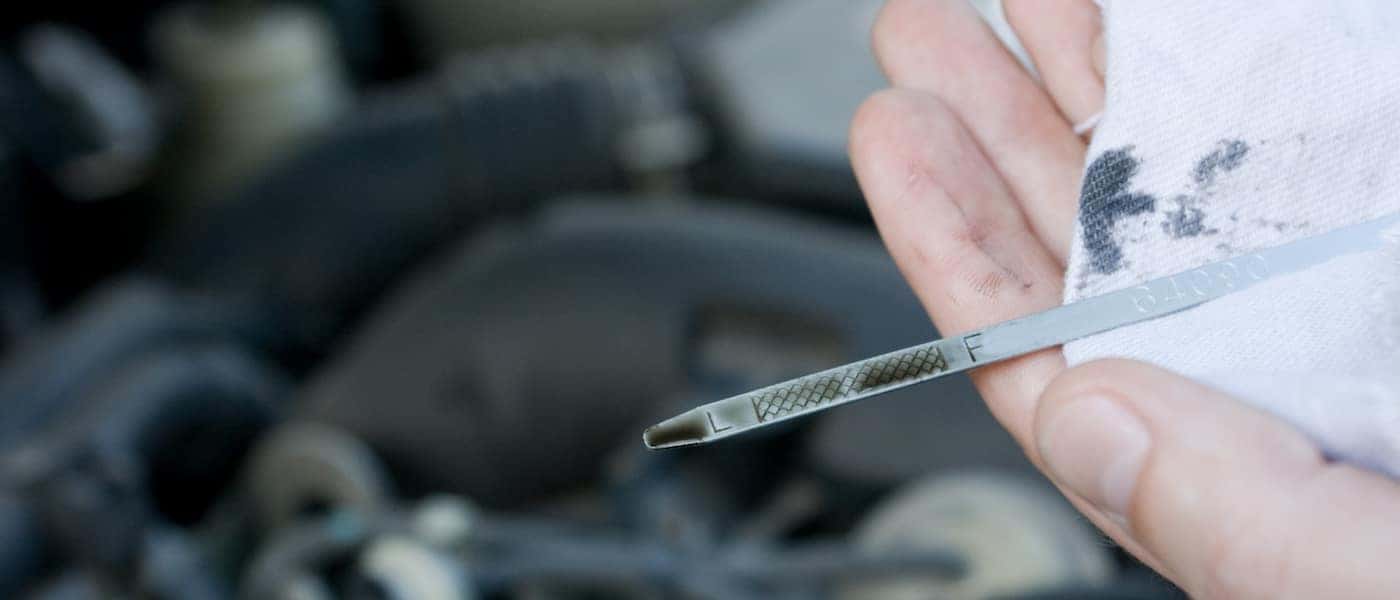 It's no secret that regular oil changes are a critical part of any maintenance schedule, but how often should you change your oil, really? Although you can occasionally find New Rochelle service techs who will recommend a 3,000-mile oil change, the truth is that most models will perform well with an oil change interval of 7,500 to 10,000 miles.
Since most drivers put on an average of 10,000 to 15,000 miles per year, you should probably be changing your oil once or twice in a 12-month period, depending on how you drive. Still not sure of how often to change the oil in your model? Maybe you don't remember when your last oil change took place. Read on to get the help you need with Northeast Kia.
Oil Change Frequency Guidelines
Your owner's manual will include precise recommendations for your vehicle, but you can always contact our service team if you have questions. While most vehicles can go between 7,500 and 10,000 miles between oil changes, there are certain factors that can cause your vehicle to require greater attentiveness.
Have you recently engaged in off-roading, racing, or heavy towing? Perhaps you occasionally use your vehicle for commercial purposes.
If any of these are true for you, you'll want to get oil changes even more often than your manual recommends.
Checking Your Oil for Quality
If you've forgotten to follow your recommended oil change frequency in the past, you may have no way of knowing when it's time for your next change. Although there's certainly no harm in scheduling service more often than is necessary, most New Rochelle and Greenwich drivers want to know that they've gotten the full value of the oil that's already in their vehicle.
You should check your oil levels monthly, so you can catch leaks that would otherwise lead to lasting damage. When you get underneath the hood, take a closer look at the motor oil to find out if you're due for a change. Here's what to look for:
Motor oil is usually brown in color, and it will darken as it ages and cycles through your engine. However, if it appears black or looks burnt, you've definitely waited too long to change your oil! Schedule service today.
If your motor looks fine, but it smells burnt, trust your nose! You could be dealing with a serious problem, but at the very least, it's time for a change.
You should also check your oil's consistency. It will usually be slightly viscous, but if it feels thick and sludgy, you're dealing with dirty, used-up oil that isn't doing its job.
Do you notice any small metal particles suspended in your motor oil? If so, there's almost certainly a deeper issue. Schedule service with Northeast Kia as soon as you can.
More Oil Change Frequency Tips
Perhaps you have a vehicle that you only drive rarely. Even if it hardly ever leaves your driveway, you should change its oil at least once a year! Motor oil breaks down naturally over time, even if it isn't being used.
Does your vehicle require synthetic oil? Check your owner's manual, and make sure that you're using the recommended product. Even if your vehicle doesn't require synthetic, you might be able to extend your oil change frequency by using a synthetic-conventional blend.
Get Your Next White Plains Oil Change with Northeast Kia!
Since we offer a wide variety of oil change coupons and Kia service specials, it's easy to save when you schedule service with our team.