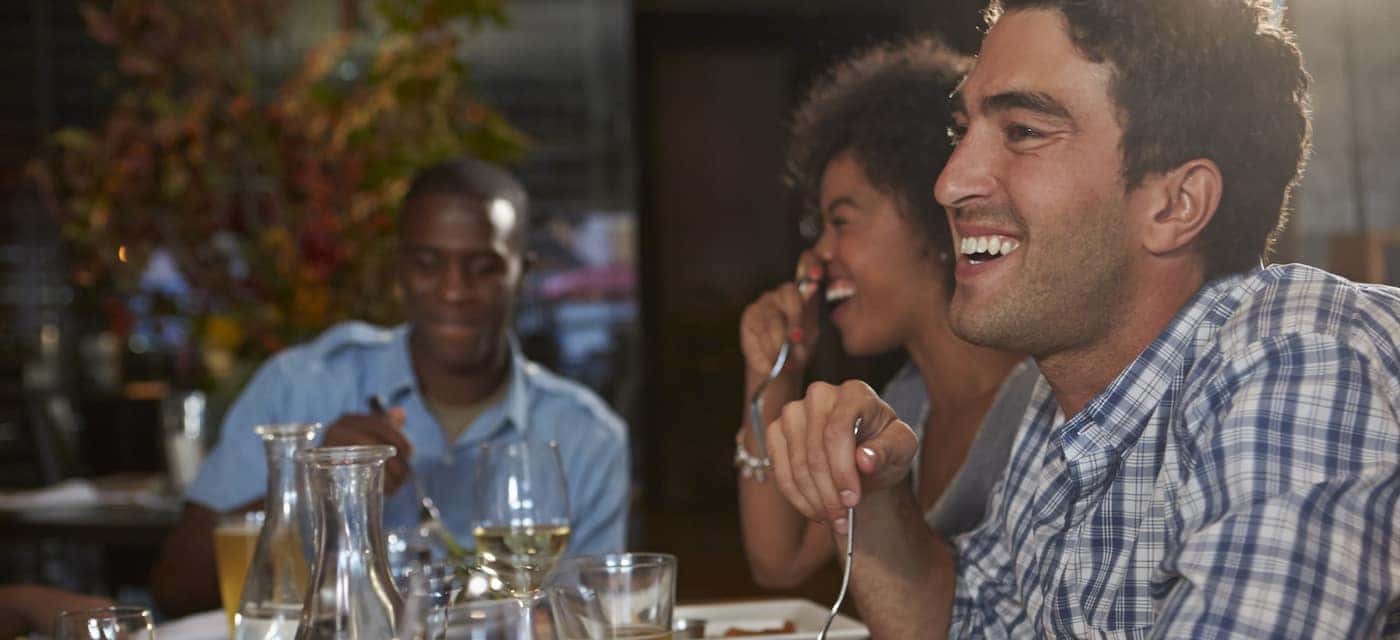 It doesn't matter whether you're new to the area or you've spent your whole life in New York; you'll have no trouble finding an incredible selection of New Rochelle restaurants to choose from while you're in town! Not sure where to start? We've put together a list of our favorite food in New Rochelle, so you can head straight to the best, and skip the rest.
Dubrovnik Restaurant
Have you ever tried Croation cuisine? Even if you're familiar with the dishes, you'll find so much that will excite and surprise you at Dubrovnik Restaurant. This upscale neighborhood eatery is perfect for a night out or a family celebration, and the menu offers options for both adventurous eaters and more cautious diners. Try the Palacinke Dubrovnik for desert!
VENTO
In the mood for seafood? Come to VENTO if you'd like to enjoy an enticing selection of raw, grilled, and oven-roasted fish and shellfish. Their ingredients are always exceptionally fresh, and the ever-changing menu means that there's something exciting to enjoy every time you're looking for New Rochelle restaurants to try. Executive Chef Francesco Coli was raised on the Italian seaside, and you can taste his decades of experience in every dish!
Looking for more Mediterranean cuisine? Check out some of our favorite Italian restaurants in White Plains, NY.
Alvin & Friends
Perhaps it's southern comfort that you're looking for! If so, you'll adore the brunch, lunch, and dinner menus at Alvin & Friends. Of course, the excellent variety of southern and Carribean cuisine isn't the only feature that makes this restaurant so attractive. Ultimately, it's the friendly and unique atmosphere that will call you back again and again.
Try the shrimp and grits or jambalaya, and take in the dozens of paintings that you'll find lining the walls. Each and every one was painted by the restaurant's owner!
Roc'N Ramen
Plenty of our neighbors have made Roc'N Ramen their go-to destination when they're looking for a quick and affordable meal that's never short on flavor. Those we know love the Spicy Bone Yard Rib Tip Ramen and the Curried Chicken Ramen, but with nine different flavors to choose from, we think you'll want to try them all!
Don't feel like going out? This is one of our favorite New Rochelle restaurants for delivery and take-out.
Share Your Favorite New Rochelle Restaurants Today!
Northeast Kia is always looking for fun things to do in the area, and if you enjoyed any of our recommendations, or have a few of your own, we'd love to hear from you today! Go ahead and contact us online, or call us at (914) 222-6222.
Still looking for the perfect meal? Check out our favorite restaurants in White Plains, NY, or learn a little bit about the Mount Vernon Wine Festival!